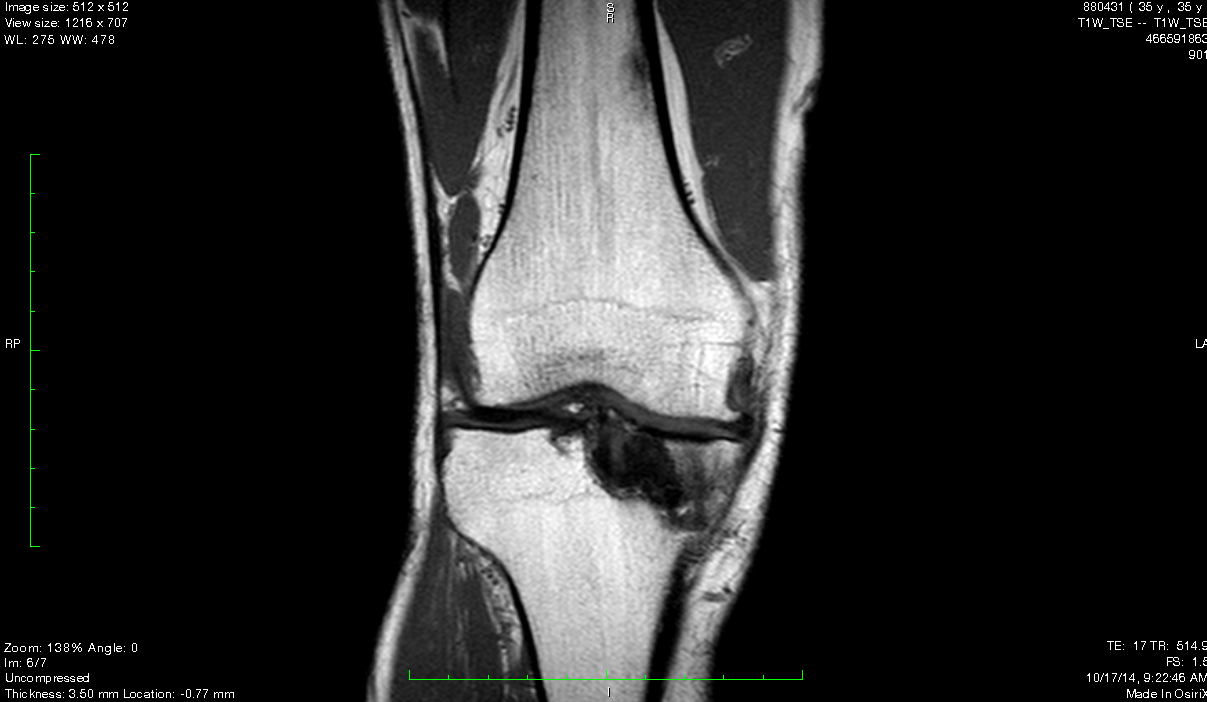 Well, it's that time of the year again. Time to diagnose knee and leg pain. Step right up folks and spin the wheel.
Symptoms: mild to moderate knee pain during running, transitioned into acute pain in leg.
Studies: Bone scan showed bone growth in lower femur, suggesting fractured femur.
Theory: Knee issue cased change in gait, resulting in fractured femur.
So...what's the cause of the knee pain? Meniscus? Tibial plateau fracture? Age?